Trust is so important to me. I understand how scarce trust is today in general, but it is especially important to have when it comes to trusting someone with something so personal as your teeth and your smile. After all, your smile is such a defining factor of who you are. Because I understand that trust is earned, everything I have done as a dentist is intentional to building genuine trust; from the quality of people I hire to work with me, to making dental mastery a lifelong pursuit, to taking the time to develop real relationships with my clients.
Changing lives through changing people's smiles makes me so excited. I started in my pursuit of dentistry because I hoped I would find a career that would satisfy both my curiosity to learn demanding science and the joy l had experienced with my art endeavors. Not coming from a family of dentists, it was a big leap of faith to start along that path. As it turned out, there was also an unanticipated reward I found when helping patients to health—they so often became friends! In addition I get to to find and bond with my amazing "second family" of teammates. Dentistry has been an even more perfect match for me than I imagined. I'm so thankful I'm a dentist, I can't wait to come to work every day, and I can't imagine having done anything else for a career.
Education and Continuing Education
Bachelor of Science – Brigham Young University
Doctorate of Dental Surgery – University of Washington
Dentistry, like many industries, is changing extremely rapidly. I made a commitment early in my career to stay on the forefront of dentistry so that my patients could trust that they were receiving the best care, whether they joined me when I was 30 years old or 50 years old. I've found that holding to that commitment means between 30 to 100 hours per year of continuing education and a significant financial sacrifice, but being able to treat patients with confidence and authority makes it more than worth the investment.
I love that l am participating in dentistry's emergence into the world of digital technology. My participation in CEREC® Doctors, Spear Institute, Washington Oral Surgery Study Club, and the Academy of Cosmetic Dentistry gives me insight on the newest and best in digital dentistry.
Professional Memberships
In the Office
When it comes to my team I've chosen to work around me, my goal has been to find the most talented, people-oriented team members and then to keep them around for as long as possible so we can develop and enjoy long-term relationships with our patients. We have team members with ten, 15, and even 25 years of tenure. We have tried to create a culture where our team members and patients feel like family.
Dental offices can sometimes turn into unhappy depressing places. At our office, on the other hand, we have had clients say they wish that they could work at our office because they hear so much laughter and see us having so much fun. What a great testimonial! Check out our Facebook page for a peek into the fun we have!
Outside the Office
I grew up in Idaho Falls, Idaho, started my family in Marysville, and have now raised my family in Snohomish for the last 20 years. My wife Kristi and I have been blessed far more than we deserve with our three boys and one girl who have made life a joy for us. They have a love for life and adventure and have always wanted to do things together (including the oldest three getting married within eight months of each other in 2018.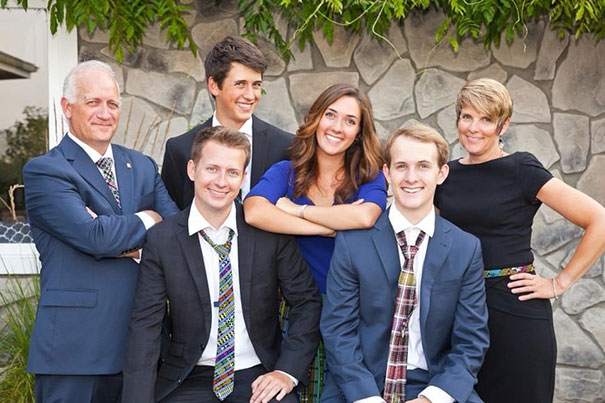 It has been a privilege over the last ten years to go with each family member along with other Marysville Noon Rotary Club members to the remote Mayan mountain villages of Guatemala, where we built schools and installed stoves in the huts of some of the poorest but sweetest people on earth. See www.handsforpeacemaking.org for details of what could be one of the best weeks of the year for you too!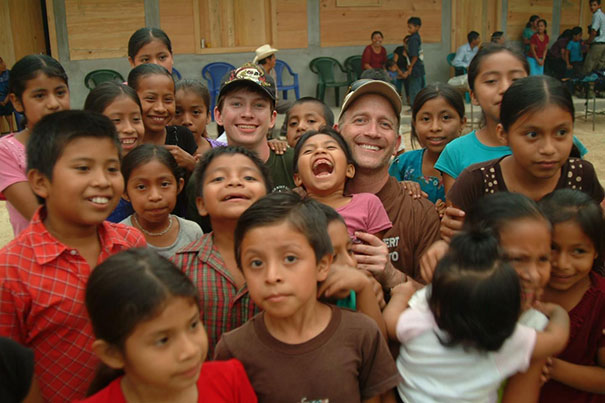 We have tried to make serving others a guiding principle in the lives of our family, whether through work, school, civic groups, or church, because service to others in all its forms grounds us in the values that are truly important, fends off depression and "burn-out," and brings a little more joy to the world we live in.
Dr. Peterson on Healthgrades